Many folks can appreciate that Charles Edison was the son of Thomas Edison, and probably did something great, but may not be able to elaborate just what it was he did. Part of the reason for this is Charles never did go trumpeting his success and gaining publicity for his advantage. He simply was not wired that way, preferring to quietly achieve for good purposes.
1. He added a "human resources" department to Edison's Labs
He felt it was expected of him to work with father Thomas, and he rose to the occasion, preferring business to college. In his early years, Charles made quite a difference in the bustling and legendary West Orange Labs. With his staff, he introduced a variety of human resource oriented activities for the 10,000 employees who worked there, processes that are commonplace in today's Fortune 500 companies like: personnel services, pay equity, employee health and safety, an infirmary, sports leagues, employee organizations and savings programs. The effect of all this social activity was to make Thomas A. Edison Industries into a big, happy and productive family.
2. He was the Secretary of the Navy during World War II
During World War I he observed firsthand how Thomas transferred his famous West Orange invention process to the national scene to help the United States deal with the German U-Boat problem. Just prior to World War II, young Charles would be called upon by his nation to perform an important national security role too.
Before and during the early war years,1936-1941, as Secretary of the Navy under FDR, Charles championed: the PT boats of John F. Kennedy fame; the majestic and powerful Iowa class battleships; and, greatly improved contracting methods to build, quickly and efficiently, the many needed naval war vessels.
3. He was the 42nd Governor of New Jersey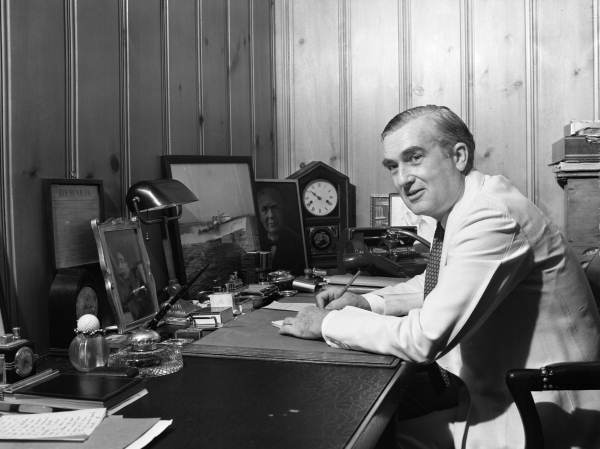 His broad-ranging work in the war would prepare him to take the reins as the 42nd governor of New Jersey, 1941-1944. After the governorship, Charles returned to the West Orange Labs to take control of the company business and lead it until the company was sold in the mid 1950's.
He said, "I know that we can now turn to our national and our state problems not as Republicans and Democrats, but as Americans, united to serve our country."
4. He was a published playwright and poet
Who can recall how much a patron of the arts in New York City this man became; as well as a published story teller, poet and playwright. Not many would know of his literary pen name, "Tom Sleeper"; or of his "thimble size theater" to premier new and struggling talent.
In 1967, just a few years before his death, Charles published, "Flotsam and Jetsam", a reprint of most of the material originally published by him as Tom Sleeper, in the Greenwich Village magazine "Bruno's Weekly".
5. He founded the non-profit organization, The Charles Edison Fund…that still exists today!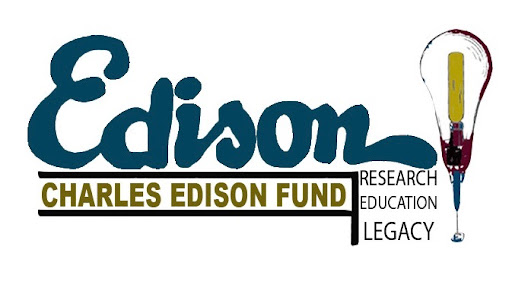 In 1948, he created a charitable foundation, originally called "The Brook Foundation", renamed the vibrant Charles Edison Fund. The Fund was created to maintain the legacy of his father, Thomas Edison, and to meet his own philanthropic goals in good and bad economic times. The Fund also engages in licensing the Edison Intellectual property, including the name, image, quotes and artifacts of Thomas Edison ("Edison IP"). The extra revenues generated support educational programs run by its sister foundation, Edison Innovation Foundation.
6. He valued honor above all else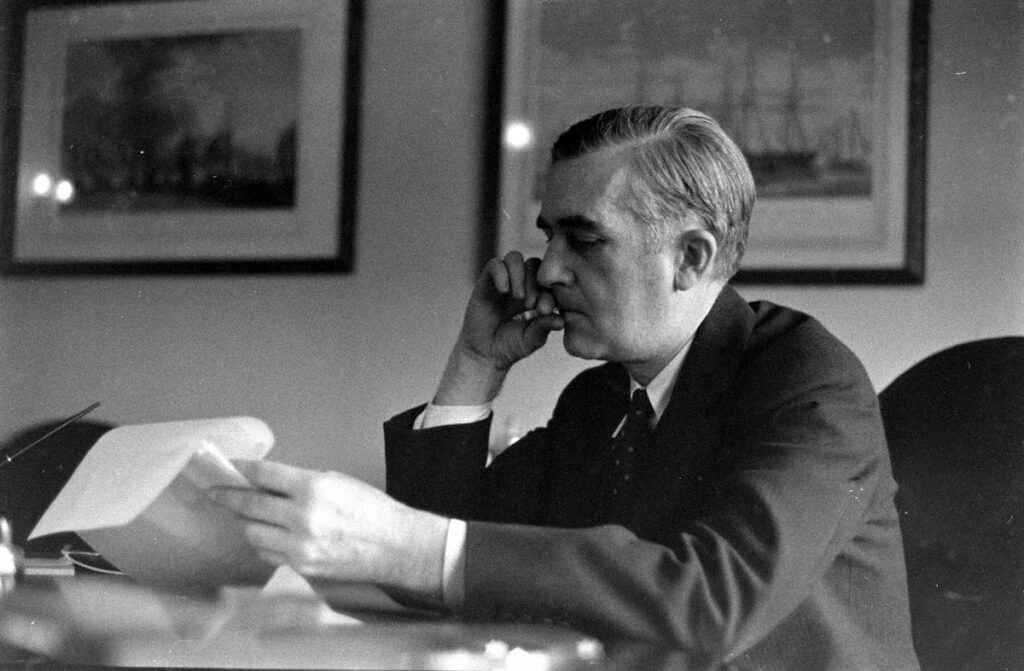 Perhaps his greatest quality was his commitment to the resurrection and preservation of "Honor". He valued, and strongly so, man's search for freedom and decency and the respect for eternal values which he captured in his famous speech "Do Right", which speech was highlighted in President Reagan's memoirs.