Season's Greetings from Glenmont. This 1882, 29 ½ room, Queen Ann Victorian mansion is the historic home of the Edison family; and this time of year, it is decked out in all the Christmas trimmings.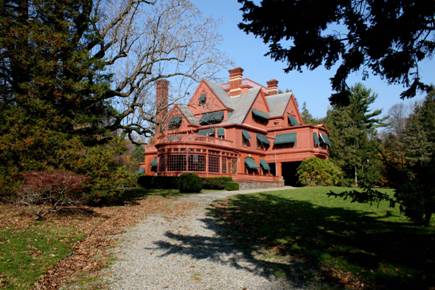 Check out the big, ten-foot Christmas tree in the first floor den.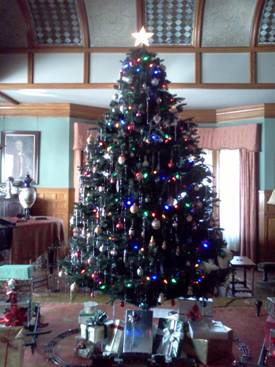 Stockings are hung by the chimney with care …
Merry Christmas and Happy Holidays –  the Trustees and Staff at the Charles Edison Fund and the Edison Innovation Foundation,  from our offices in Newark , NJ.