What do you get when GE Ecomagination engineers using smart grid technology team up with Yves Behar, a renowned industrial designer? You get a beautiful and smart parking spot charging station for electric vehicles. Known as the GE WattStation ™, this sleek and attractive portal for city streets will start making its appearance in 2011; and can re-charge vehicles in just four to eight hours.
The first Wattstations will be used for streets, but other models for use in garages, homes, parking lots and such will soon follow. The initial street models will display various color LED lights on their sloped head to indicate the charging port is available for use (green), in use (blue), unavailable (red); but this is only the beginning, because such portals can later be morphed into information gathering and reporting points for the smart grid and consumer use. Who knows, maybe someday, electric vehicles sitting there at a cluster of Wattstations might be used during emergency utility conditions to feed a portion of their stored energy back into the grid, or perhaps providing emergency power to nearby buildings during an outage.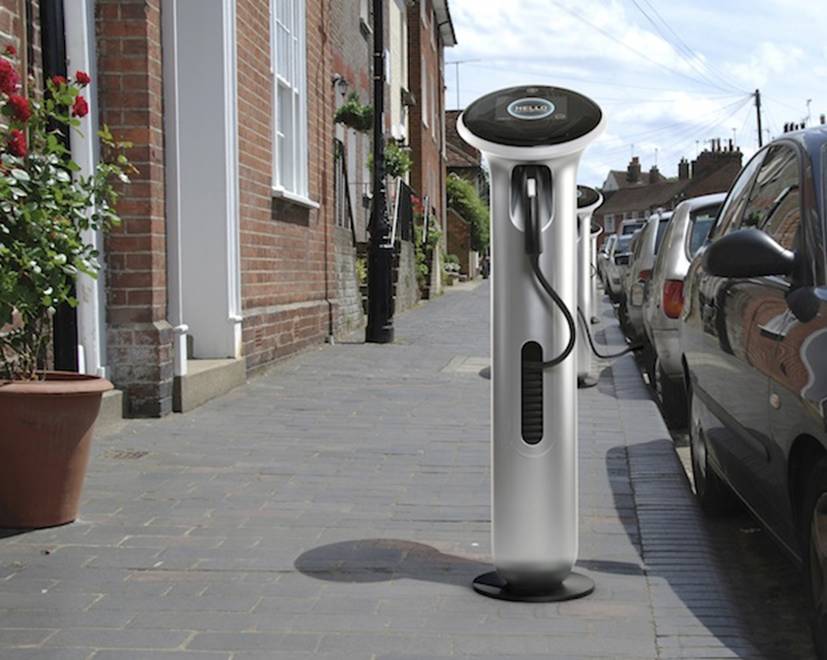 The Wattstation technology helps our nation reduce pollution, reduce its dependence on imported oil, and helps a utility system cope with what will be a significant increase in EVs and their charging needs. This is where GE's smart grid technology comes into play and provides the necessary real-time communications between the charging posts and the utility company. When it all works right, GE engineers believe that for every 10,000 drivers operating conventional gasoline powered vehicles who switch to EVs will save 33,000 metric tons per year of carbon dioxide emissions; which is equivalent to removing the annual carbon dioxide emissions of 6,500 conventionally powered cars.
Expect utility companies, EV manufacturers, and consumers to show strong interest. This changes our concept of the traditional gas station from a greasy, noisy, environment to a smart and elegant aluminum post, open 24/7/365, with no signs showing gas price hikes. Who's not for that?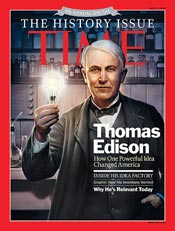 In the Thomas Edison garage on the grounds of his historic Glenmont estate in West Orange, NJ sits the original charging station he used for his legendary work with EVs and the development of his landmark nickel-iron storage battery. All this happened over 100 years ago. Were Thomas alive today to witness GE's new Wattstation, he would be smiling, and probably already generating many new ideas and twists for it. Between all this excitement over such new technology and sophisticated design, he also would probably smile and say….."Well done GE!"
"Everything comes to him who hustles while he waits." ~ Thomas Edison Quote

* GE ® and Wattstation ™ are trademarks owned by GE and rights related to those marks are reserved.