[West Orange, New Jersey, June 1] — On May 17, 2023, the Edison Innovation Foundation held its 13th annual pitch contest final competition. Twelve teams competed, 4 each in the elementary, middle school and high school divisions—via a mixture of live and Zoom presentations. This event was once again hosted at the Thomas Edison National Historical Park in West Orange, NJ. A distinguished panel of judges from the science/technical, business and governmental communities evaluated and selected the order of top award recipients.
This final competition was the culmination of five months of intense creativity and invention by student design teams, involving 319 teams, with 962 students from 97 schools across the country (37 states), including teams from France and Canada. Here is the order of awards from that high energy final competition:
Elementary School
First Place:
Team Medical Merchants, Cochise Elementary School (Arizona)– A robot that will help correctly and safely dispense prescribed medication to patients.
Second Place:
Team RDAD, KTBYTE Computer Science Camps and Academy (Massachusetts)– A theft detection system.
Third Place:
Team Asbolus, STEM School Highlands Ranch (Colorado)– A two-component CO2 detection AND filtering system for your home.
Fourth Place:
Save the Manatees, Merritt Memorial School (New Jersey)– A device to help dwindling manatee populations thrive in the wild.
Middle School
First Place:
Team Pedestrian Protectors, Carnage Middle School (North Carolina)–An integrated pedestrian detection system for cars and public areas.
Second Place:
Team Might-O-Condria, The Hockaday School (Texas)–A solution for cleaning your solar panels. This team was also awarded the Nexans-Edison award for the most innovative use of alternative energy!
Third Place:
Bits & Bytes, Hasbrouck Heights Middle School (New Jersey)–A security system for the average person's backyard garden.
Fourth Place:
Team Bulldozers, Cabrillo Middle School (California)–A wearable device to predict seizures.
High School
First Place:
Team Agri Saver, Santa Clara High School (California)–A system to correct and detect extreme weather conditions on farms.
Second Place:
Team FPS, Shaker High School (New York)–A tool to detect foot pressure and position for PT clinics.
Third Place:
Team Estrogenerators, Ridgewood High School (New Jersey)–A filter to capture and recycle CO2 from cars.
Fourth Place:
Team SunShutters, Sugar Land Hua Xia (Texas)–A state of the art car cooling device.
These remarkable students impressed the judges with their ingenuity, passion, and commitment to solving real-world challenges through innovation.
John Keegan, CEO of the Charles Edison Fund, expressed his enthusiasm for the event and the impact it had on the participants: "The Thomas Edison Pitch Contest serves as a platform for young innovators to showcase their ideas and make a real difference in the world. We are immensely proud of all the participants and excited to witness their future successes."
The Thomas Edison Foundation extends its heartfelt gratitude to the sponsors whose generous support made this event possible.Their commitment to fostering innovation and supporting the next generation of inventors is truly commendable. The sponsors for the Thomas Edison Pitch Contest 2023 include: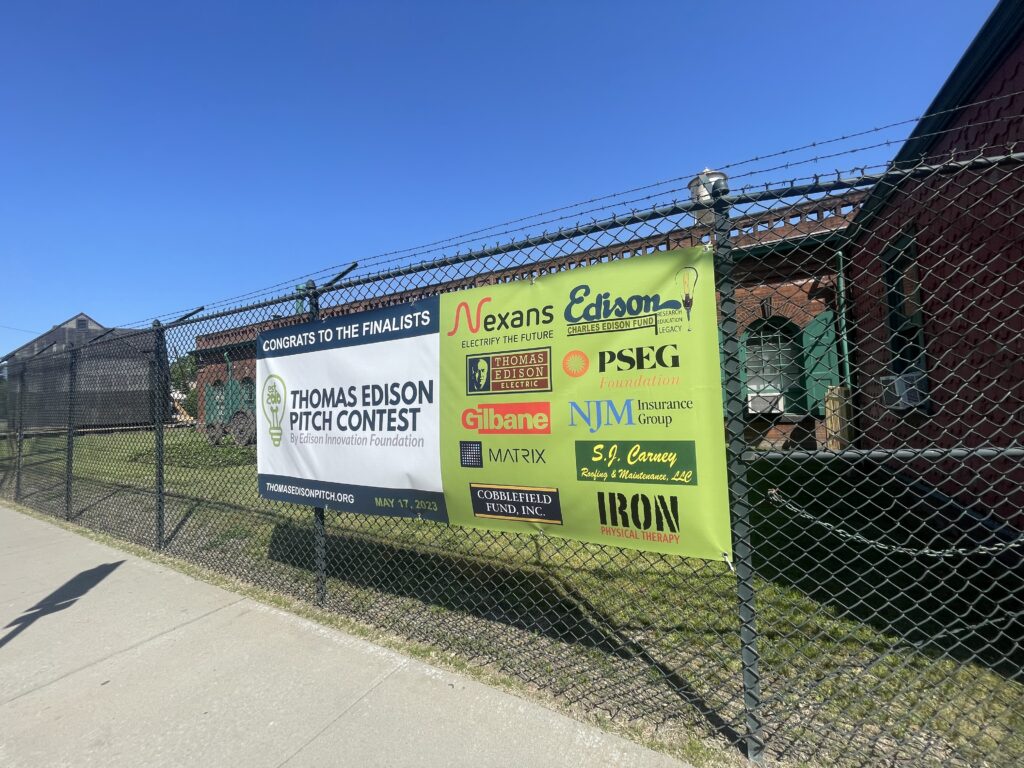 – Lead sponsor – Nexans
– S.J. Carney Roofing and Maintenance
For more information about the Thomas Edison Pitch Contest and updates on future events, please visit thomasedisonpitch.org
###
About the Edison Innovation Foundation:
The Edison Innovation Foundation is a nonprofit organization dedicated to promoting innovation, entrepreneurship, and technological advancement. Inspired by the inventive genius of Thomas Edison, the foundation strives to empower the next generation of innovators and inventors through various programs, initiatives, and educational opportunities.
Media Contact:
Nicole Acosta
(973) 648-0500
nacosta@thomasedison.org