Colleges love to boast about their accomplishments whether they be sports teams, or something to do with famous alumni. Notre Dame has a very interesting and historic boast-the first college to electrically light its campus buildings.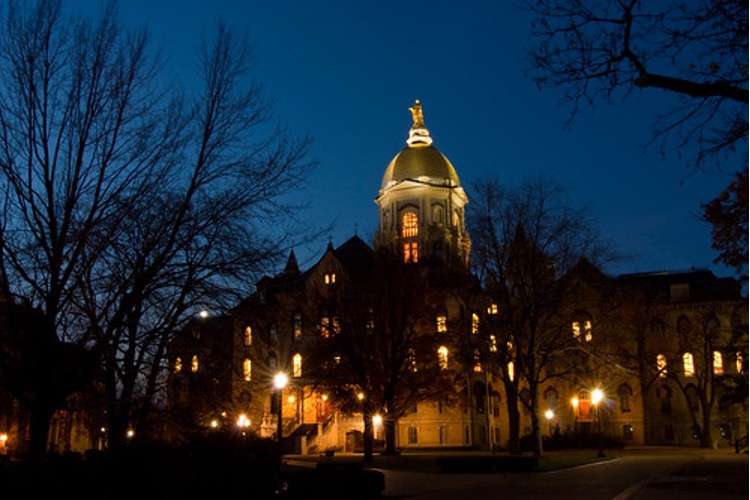 The Gold Dome of Notre Dame illuminated
And the story about electrifying the campus does not end here, for Thomas Edison donated the electric generator that made illumination possible!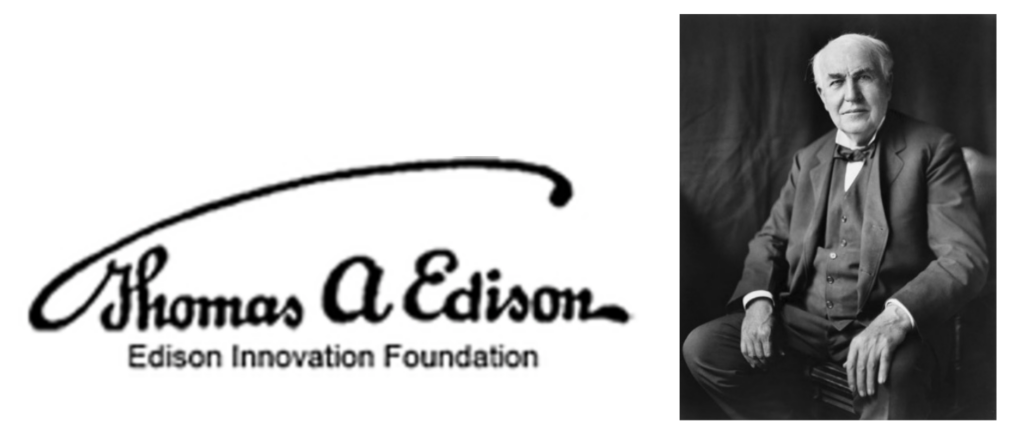 September 1885 marks 3 years to the month when Edison first launched his central station power system in New York City, thus the Notre Dame system was essentially a miniature of the New York system. Of note, Notre Dame had employed arc lighting in its recreation field way back in 1881!
The first electric lights were installed in September 1885, in the corridors and study halls of the Main Building. The next month, the starry crown of the statue of Our Lady on the Dome and the crescent at her feet were illuminated, an electric beacon for distant observers. So pleased was the college that Father Walsh arranged to have nearly all the buildings lighted with electricity.
The soft incandescent illumination proved cleaner, brighter, and steadier than anything else previously tried-and much easier on the eyes. Two to six lights adorned the rooms, hung from the ceiling with handsome silk covered wires that supplied the current.
Eventually, the electric lights would replace gas lighting in the Main Building, Science Hall, the Academy of Music, and St. Edward's Hall. They would be used most successfully in parlors, lecture halls, study halls, lecture rooms as well as in private rooms of professors and students. Almost 700 lights were used. Especially attractive and exciting for attendees was the lighted auditorium in the Music Hall, with a tiered seating of 500. Necessary support equipment for this multi-building system, including the generator, motor, and engine were housed in its own dedicated building.
As reported in the school's newspaper, The Notre Dame Scholastic (circa 1886), "The light has been the subject of universal admiration to visitors, and of the general satisfaction to all connected with the College; the name Edison is now 'found in their mouths' as household word(s)."