Keep the Spirit Alive-Teach Them in our Schools!
They are both gone now… …but their vision, creativity, innovation and entrepreneurship endures, making them so very relevant to our modern society. Let us bring the spirit of these two American icons into the classroom, integrating it into the highly successful STEM [Science, Technology, Engineering, and Math] teaching philosophy now sweeping our schools. Challenge our children to create and dream like them!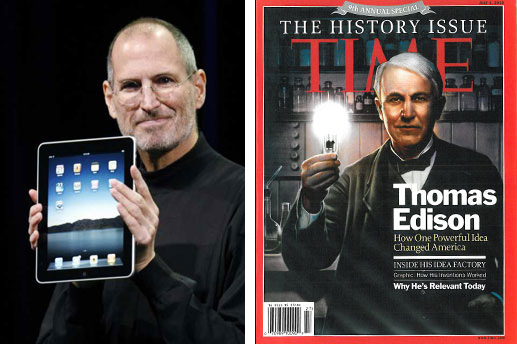 Time ® is a registered trademark of Time Inc.
  Steve Jobs 1955-2011                         Thomas Edison 1847-1931