Have you noticed how big this STEM educational movement sweeping our nation's schools has become? We hear talk about students using heads and hands to solve practical problems, working in teams, keeping invention notebooks, learning from failure, thinking in multi-dimensional ways and integrating their subject matter. Students also often participate in numerous Maker Faires held in many countries all year long. Here students showcase their creative and entrepreneurial skills, doing exactly what Thomas Edison did when he coalesced interest [and investment potential] in his new technologies and inventions. Some organizations sponsor "Pitch Contests" to allow participants to pitch their projects to a panel of judges with the hope that a venture capital group ultimately will fund the commercialization of the project.
The STEM movement derives directly from Edison's greatest accomplishment— the invention factory/R&D labs. It was the economic disruptive force of its time, remaining vitally important today. He gave us the keys to the industrial revolution of the late 1880s-the code book, the process, for continuous innovation. STEM and Maker Faires are the first step for tomorrow's innovators to cut their teeth on the transition from new idea to working prototype.
All you teachers out there who lead teams of students through STEM activities and projects, you are acting just like Edison did as he managed 30-40 project teams at a time at his famous West Orange Labs. There his teams developed new products like phonographs, electrical equipment and the entire electric utility system, movie production, electric vehicle storage batteries, major advances in the making and use of concrete and many other technological advances and improvements. Think of your leadership of student teams as managing in-school Maker Faires!
Consider what people in the know have said about TAE's life's work:
The technology, inventions and industries that he created still account for $1.6 trillion [about 10%] of annual U.S. economy, and about $8 trillion of the world economy;
Life Magazine [1996] proclaimed him the "Man of the Millennium" i.e. the man of the millennium-1,000 years!;
TIME Magazine featured him on the cover of a special July 2010 history issue-proclaiming him so "relevant" to our world today;
Edison is the human icon for invention and creativity; and he is an inspiration to generations of inventors and entrepreneurs.
This deserves a big Happy Birthday Thomas Edison on February 11, don't you think!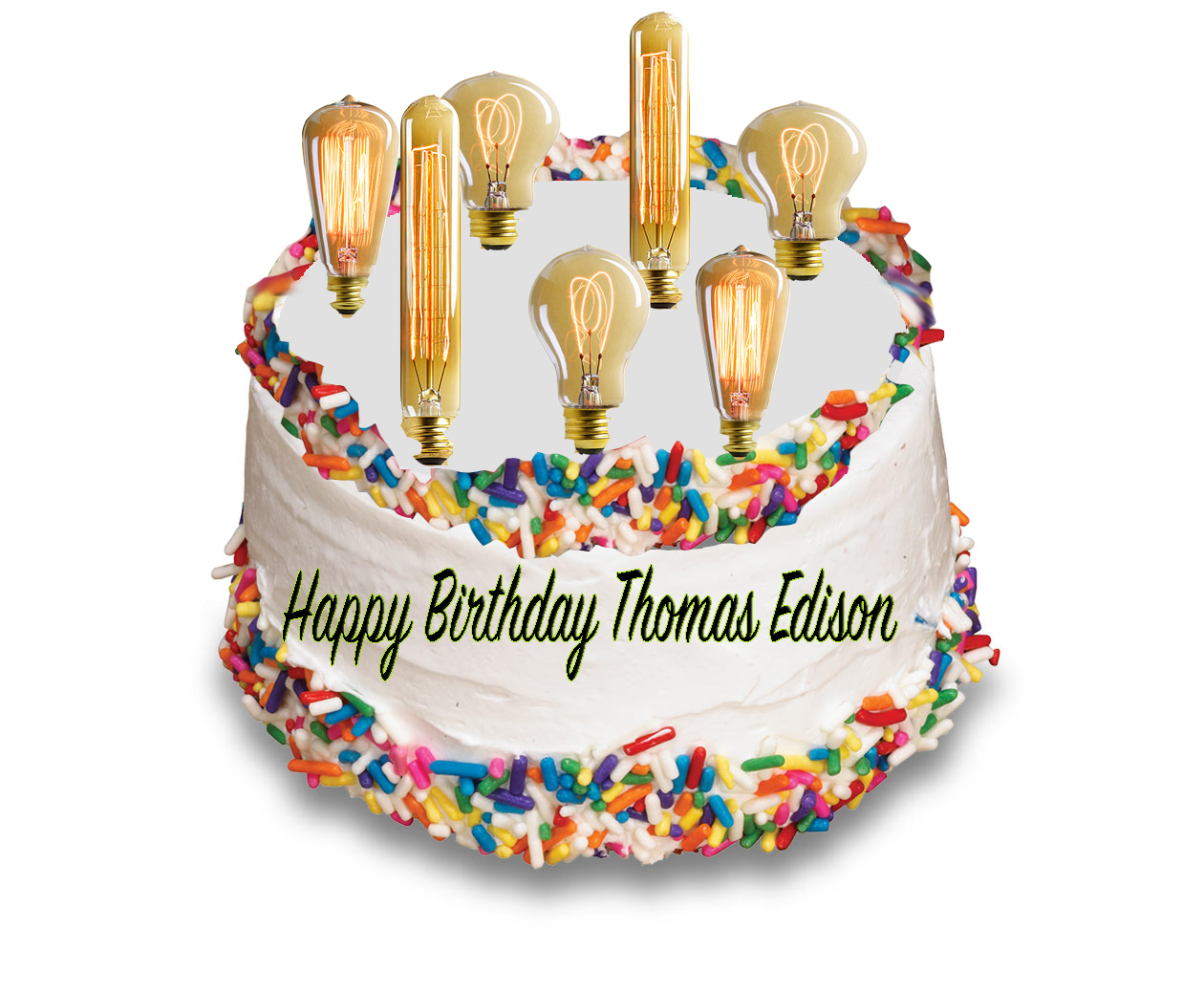 Check out these sites for plenty of additional information about Edison:
"Anything that won't sell, I don't want to invent. Its sale is proof of utility, and utility is success."