What do two auto companies, a big name chip manufacturer, a Korean steel company and a Wall Street brokerage company have in common?
They all license Thomas Edison's name and image, (Edison Intellectual Property ["I.P."]), for use in advertising their products and services. Edison's iconic I.P. has promoted many things including the popular educational paradigm known as STEM. Thomas Edison is perceived as "smart" and "entrepreneurial" so his name is selected for marketing innovative and disruptive new products. The world's greatest inventor lives on not only in his inspiration to future generations, but also in his linkage to popular culture and advertising. Check out the licensing parameters.
Charles Edison, the famous son of Thomas Edison, created a non-profit entity, Charles Edison Fund ("Fund") which is responsible for licensing the intellectual property of Thomas Alva Edison.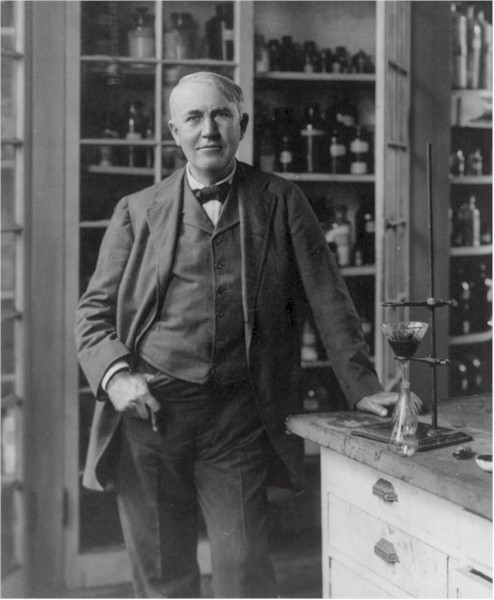 The cost for a license is dependent on numerous factors including Geography (national or worldwide), Time Period (6 months to a year or more), Media (print, TV or Internet) and Size of Audience ("eyeballs"). The Fund and its affiliate, Edison Innovation Foundation, continue to diligently promote and protect the Edison Legacy and build the Edison "Brand" for advertising.
The license royalties received by the Fund are used to support the second part of its mission, promoting science and technology education. Examples include creating and sponsoring an alternative energy (solar, wind, etc.) contest for grades 6 to 12. Also collaborating on an animated children's TV show (on Netflix) called Thomas Edison's Secret Labs. The Fund also gives a "Tommy Award" (see below) for successful applications of its licensee clients innovative products.
Thomas Edison is alive and well in the modern world. Many years after his death he excites us still!
CONTACT US
For assistance in learning how you can use Edison I.P.:
John P. Keegan
Chairman & President
Charles Edison Fund
973-648-0500
Info@thomasedison.org
Thomas Edison said, "I have more respect for the fellow with a single idea who gets there than for the fellow with a thousand ideas who does nothing."